"Our work requires a great deal of mobility and flexibility. We need to have everything at hand to function properly on a daily basis. Responding very quickly to what's happening on the rental market is one of the most crucial parts of the job. The basic device we use at work is the smartphone. Thanks to it, we seamlessly handle reservations via the mobile app and have constant contact with guests. Another crucial tool is Channel Manager which allows us to manage all reservations from one IdoBooking panel." - say Cherry House owners - Tatiana and Karol Wiszniewscy
Ask us about IdoBooking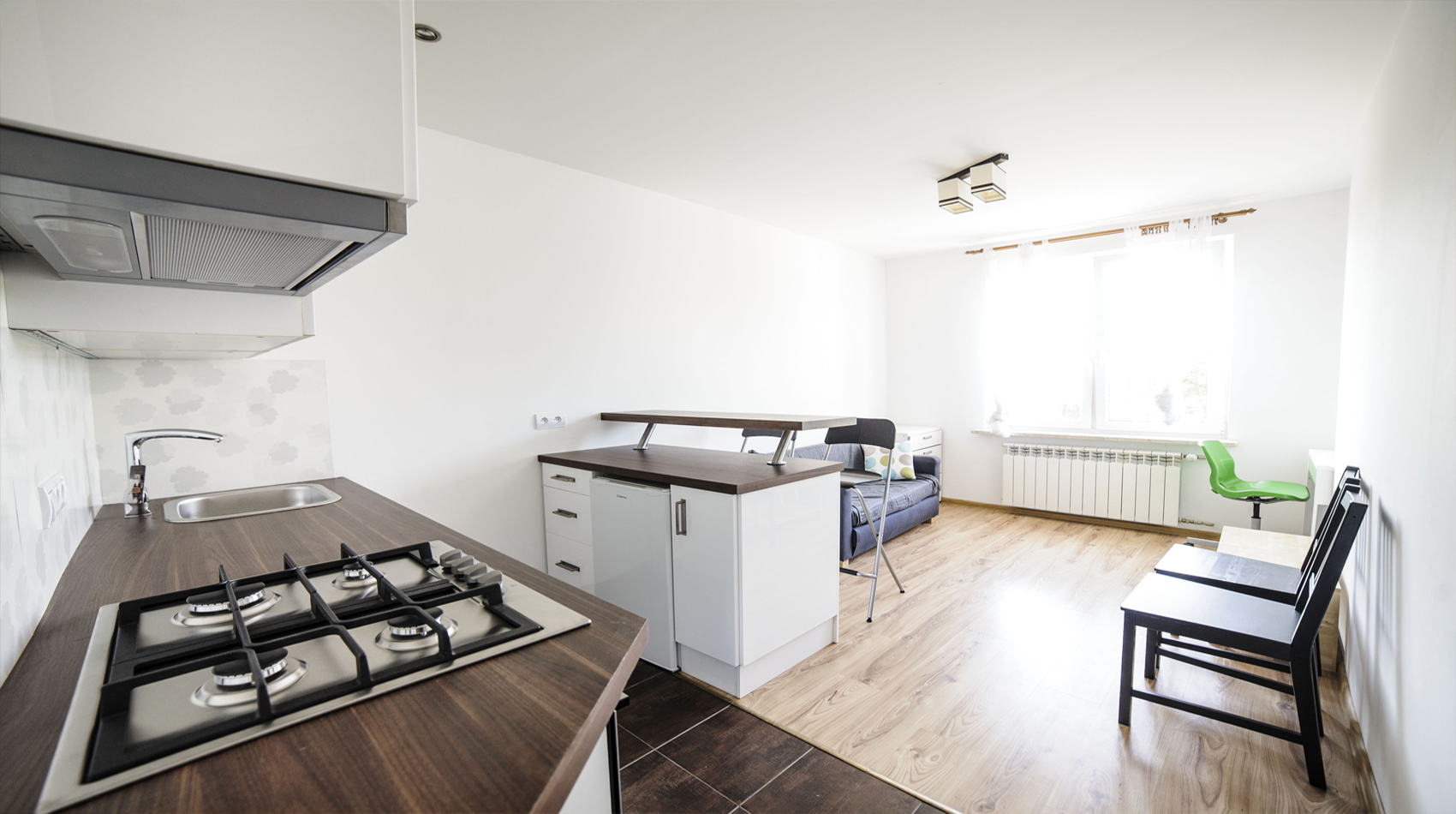 Cherry House are comfortable apartments located in attractive parts of Warsaw. The most frequent guests at Cherry House are young people, students, tourists, families with children and businessmen. Many clients visit the Cherry House Apartments on a regular basis.
Test IdoBooking for 30 days for free
Cherry House owners cannot imagine running their business without a smartphone and a mobile application to manage reservations and contact with guests. Thanks to the mobile app Cherry House saves a lot of time and can manage apartments in different parts of Warsaw. Accessible 24/7, the mobile app means that booking management can take place from anywhere without worrying about overlooking any reservation. Every mobile app has an intuitive interface, making the management easy and fun.
The app can be used to manage any accommodation facility
The Cherry House website includes an easy to see button pointing to the reservation calendar, giving potential guests an easy method to check availability and make a booking at one of the apartments. Cherry House owners constantly develop their business and appreciate the ease with which they can manage of all properties in a single admin panel.
Example of the "Book online" button on the Cherry House apartments page

Cherry House Apartments run their sales with the help of the Channel Manager, taking into account the high requirements of customers who look for accommodation across different online services. Cherry House utilises integrations with Booking.com , Airbnb and others as part of their Channel Manager. In the future, they would like to integrate with the Russian portal Ostrovok.ru (to connect with a large number of customers from the East), as well as with Agoda.com.
Integrations used by Cherry House Apartments as part of their Channel Manager
Cherry House Apartments have recently started using the IdoBooking reservation system to serve guests. In this short span of time, they made themselves familiar with new features and capabilities of the system.
"We are constantly learning the system, discovering new features, which is great. First of all we appreciate that we have all reservations in one place, we can even print a list of reservations for a specific period. Price plans are another great feature. We can immediately set prices for specific dates and events. And our recent discovery - reports and analysis. This feature will definitely help us evaluate our sales and to analyse guests from different angles" - say Cherry House Apartments owners Tatiana and Karol Wiszniewscy.
See more case studies
Interview with Cherry House owners - Tatiana and Karol Wiszniewscy
IdoBooking: What is the scope of your business?
Tatiana and Karol Wiszniewscy: We rent apartments in Warsaw for short term as an alternative to hotel accommodation. Our apartments offer cosy and comfortable accommodation to all types of guest - from tourists and businessmen, to families. They are perfect for those who like intimacy and prefer to have everything at their fingertips.
IdoBooking: Cherry House apartments are located in different parts of Warsaw. You offer your clients economical as well as more luxurious apartments. Which groups are the most frequent guests at your properties? What is more popular - short- or long-term rental?
Tatiana and Karol Wiszniewscy : Yes, our apartments are indeed located in various districts but they are all in attractive locations, such as the city center or Old Ochota. We accommodate very diverse groups: young people, students, tourists, families with children, business clients. They stay for 1-2 nights or longer periods. We also have regular customers who come straight to us.
IdoBooking: Do you remember the beginning of your business? How much has changed since then? How does mobile technology help you in your daily work?
Tatiana and Karol Wiszniewscy: We are still learning and developing our business. We have started only recently. Surely, the reservation system helps us in our daily work and makes life easier.
Ask us about IdoBooking
Test IdoBooking for 30 days for free
See more implementations and reviews