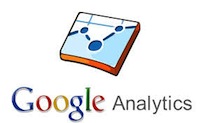 What is Google Analytics and how to use it?
Google Analytics allows you to track how users find your IdoBooking website, how they behave on it and what you can do to improve its usability. Thanks to all these data, you can maximize the conversion rate and explore the profile of your potential client.
IdoBooking guarantees a seamless integration with Google Analytics. It takes
just a few clicks
in our admin panel to connect
the IdoBooking website
with a Google Analytics accounts. What you get in return is an invaluable
insight into your guests behaviour
and
decision-making process
. With a free Google Analytics integration, all this information is at your fingertips.
What can you get thanks to this integration?
You can easily learn:
How many users visit your IdoBooking website, which, in turn, allows you to control the traffic in a more informed way.
How users respond to your marketing campaigns and what is the hottest season for your target group.
How much time users spend on browsing given page and what are the most problematic areas of your website.
What keywords get the most hits and how users form their search engine queries. This way, you can think through your current meta tags and possibly come up with some better solutions.
Which website and search engines bring you the most views.
More advanced users can refine standard Google Analytics reports and create own filter to suit their needs.
What statistics can you see?
Demographic data on your users
Behaviour reports identifying the most popular pages
Acquisition reports pinpointing the best traffic sources
Overview of devices used to display your website
And much more...