Best online selling solutions
You can now send automatic SMS to your guests and bookers
Up to this moment, you could send reservation notifications and payment requests only via e-mails. If your guests were on the way, they could read the message with a considerable delay. That's why we decided to introduce a brand-new feature - sending automatic text messages which correspond to our e-mail templates.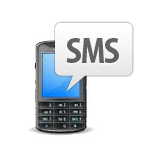 Transaction messages are messages that are sent to your guests when they perform a certain action, like placing a booking or making a payment for it. The message is sent exactly when the event takes place.
Thanks to IdoSell Booking, you can use a powerful tool to send automatic reservation notification via e-mail, and now also via SMS. We allow you to manage and edit the content of messages sent to your clients.
In addition, you can create your own SMS templates, for example, message with a summary of the booking.
Manage all e-mail and SMS templates in one place
You can manage the settings and content of all reservation notifications (email and SMS) in ADMINISTRATION/E-mail and SMS templates configuration. One control panel allows to prepare a consistent content of messages sent to your guests in specific events.
You can preview both the e-mail templates and SMS messages directly in the IdoSell Booking admin panel: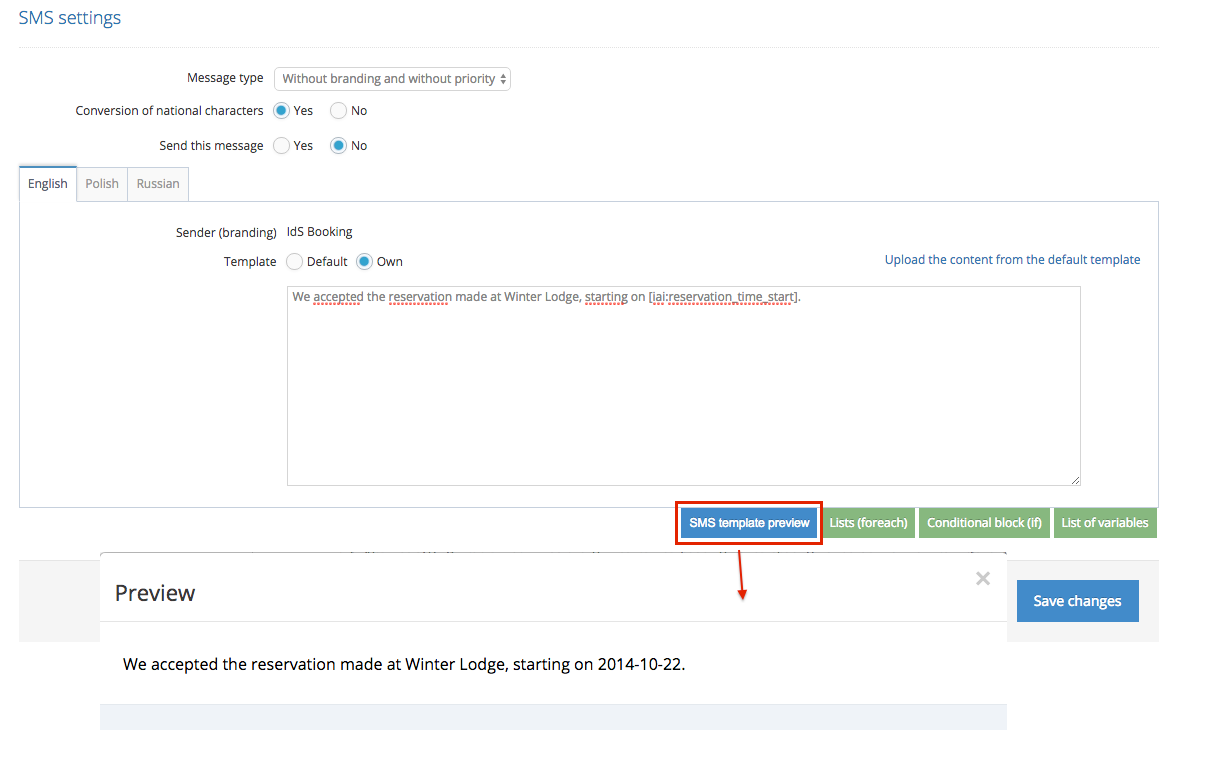 What SMS notifications can you send?
We suggest enabling the following SMS notifications:
Reservation has been cancelled by the staff (sent automatically when the reservation has been declined by the staff)
Reservation cancellation notification (sent automatically if a guest does not pay for the confirmed reservation within the indicated period)
Reservation cancellation notification (sent automatically when a payment has been started but not allocated)
Reservation has been cancelled by the staff (sent automatically when the reservation, to which a payment was allocated, has been declined by the staff)
Payment request (sent automatically when a reservation is made by a guest)
Payment request (sent automatically when a payment has been started but not allocated)
Notification about missing prepayment (sent automatically according to prepayment requirements)
Please provide credit card details to guarantee your reservation (sent automatically when a reservation guaranteed with payment card is made, but no details has been provided yet)
Send a request for payment (after clicking on the button on a reservation card)
Please make another prepayment (sent automatically 7 days before the deadline of the second prepayment)