In this article, you'll learn how to:
create an offer that allows, among other things, booking an entire house/flat, consisting of several rooms.
To start the configuration, go to the tab OFFER > Reservation items in your admin panel. Select the option Add new set. You can only creat a set of rooms/apartments that are already added to your panel.
NOTE: Sets are bookable only via Booking Engine on your website. It is not possible to integrate sets with OTA services in Channel Manager.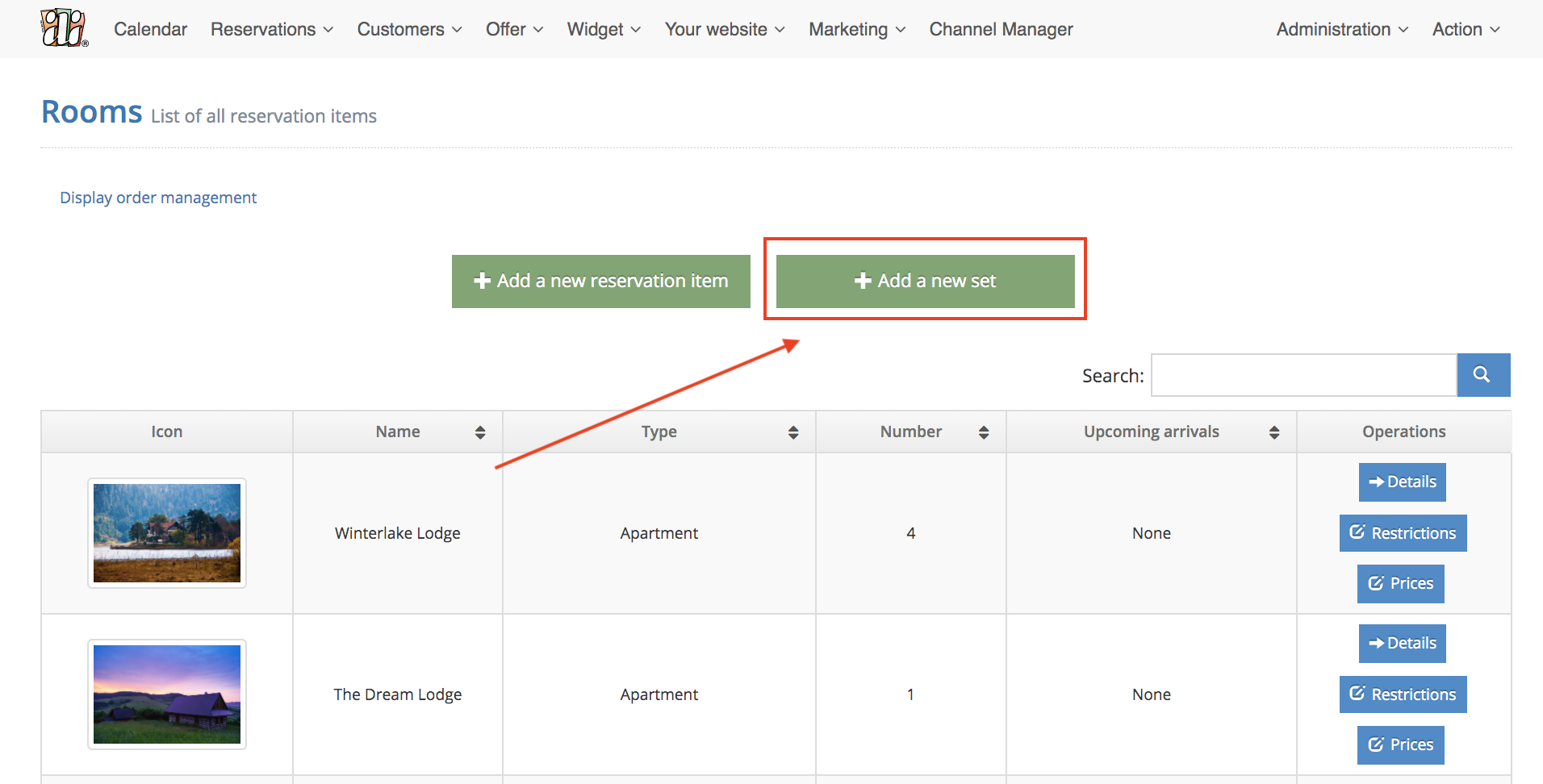 As in the case of rooms, in the set you can specify: type, size, number of bedrooms, booking length settings, location, descriptions, names and meta tags. A detailed description of these settings can be found in the manual: ((knowledge-base/ offer-configuration/objects/|Adding rooms)).

You can assign any number of
rooms or other types of accommodation
to your set. Remember that when adding more rooms, the guest booking a given
Set
will book them all at once and will block their availability in the calendar. The set will only be visible on dates when all rooms are available.
After saving the basic settings, the button
Prices
will appear in the
Length of reservation, price and availability settings
section. To enter the price of the entire bundle, uncheck the option in the
Availability settings
column.
You can configure the rate plans in the tab OFFER > Rate plans.